March 20, 2023
Image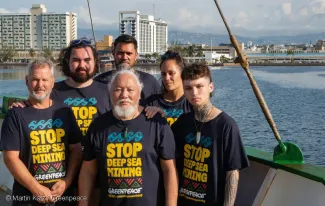 Indigenous Peoples from 34 nations call for total ban on deep sea mining
Indigenous activists have made clear that they don't give their consent to deep sea mining. In a petition presented today to the International Seabed Authority (ISA), over 1,000 signatories from 34 countries and 56 Indigenous groups called for a total ban on this destructive industry.
February 22, 2023
Image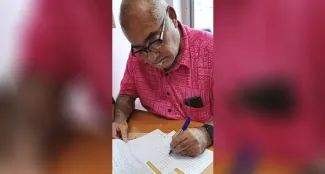 Influential Fijian leader Ratu Epenisa Cakobau Signs Statement Against Deep Sea Mining
Head of the Kubuna Confederacy, Ratu Epenisa Cakobau is calling for a ban on deep sea mining in the Pacific. He joins other indigenous leaders and allies across the Pacific.
October 25, 2022
Image