The deep ocean is a vast region of remarkable creatures and unknown species. It plays a major role in global carbon sequestration, climate regulation and general ocean health, and is a treasure trove of potential new medical discoveries. Despite its importance, we have scarcely begun to discover or understand the unique life forms that inhabit this part of our planet or how deep ocean ecosystems interact more broadly with critical planetary systems. But we do know that tampering with deep ocean systems before we fully understand them can have major consequences for ocean health, fisheries, human health and climate.
Deep Sea Mining would be highly damaging to ocean ecosystems and adversely affect the ability of our ocean to regulate climate. Sediment plumes created on the ocean floor will smother marine life over large areas while highly acidic and sometimes toxic sludge vacuumed from the ocean bottom will be dumped from surface vessels, creating a second set of sediment plumes that will drift through the water column, killing and contaminating more fish and releasing stored carbon.
Mining rights in the deep ocean are now being auctioned off to a select group of mining companies by a secretive organization in Jamaica - the International Seabed Authority (ISA). The ISA has rightfully been widely criticized for its cozy relationship with select mining companies and its closed-door operations.
Mining companies, along with the ISA, are greenwashing the proposed mining operations as a "green solution." They falsely claim we need deep sea mining to obtain minerals for new electric car batteries. We don't. Alternatives exist, and many more are under development. New technologies for car batteries have already been developed that don't use deep sea metals. Minerals such as lithium can be extracted directly from ocean water without damaging the environment. Recycling can provide required metals at a lower cost, and recycling of electric vehicle batteries is already a rapidly growing industry.
Forward-thinking automobile manufacturers have joined the call for a moratorium, including BMW, Volkswagen, Renault, Volvo and Rivian, as well as electric battery manufacturer Sanyo.
Share the word on social media.
Donate to Blue Climate Initiative's advocacy and research efforts via its fiscal sponsor Tetiaroa Society & support BCI's moratorium efforts.
News update
The Case Against Deep-Sea Mining (10.25.2022)
Article published by BCI collaborators Dan Kammen and Sylvia Earle in TIME Magazine.
President of French Polynesia taking a stand (8.12.2022)
We applaud President Edouard Fritch and other leaders of the French Polynesia government who have joined the growing coalition of governments and government leaders calling for a deep sea mining moratorium. They join other Pacific countries calling for a moratorium including Chile, Fiji, the Federated States of Micronesia, Palau and Samoa.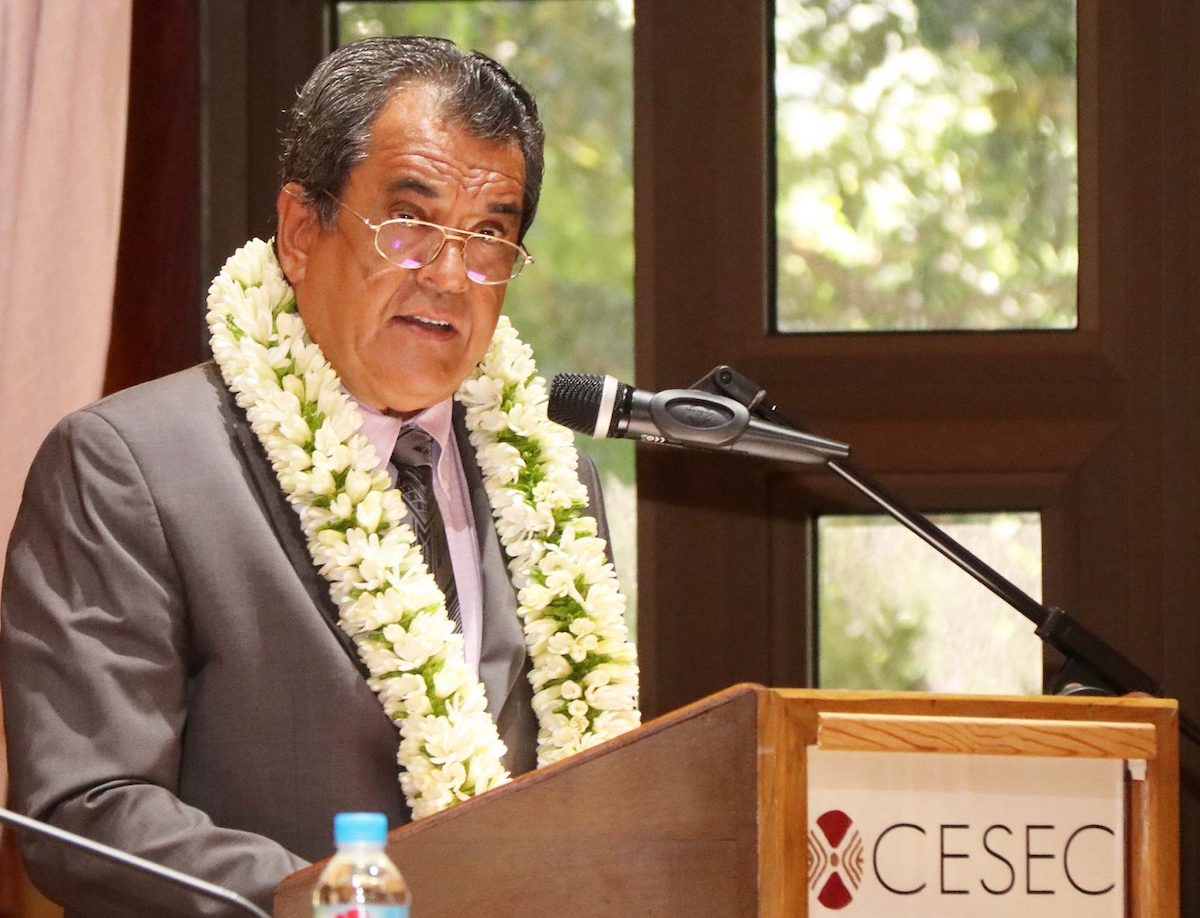 In calling for a moratorium, President Fritch stated:
"[T]he oceans are the refuge of a unique biodiversity, the allies in our fight against climate change, and a place belonging to the culture of many communities around the world.  
As threats to the health of our oceans grow, including from climate change, overfishing, plastic pollution and offshore drilling, the oceans are facing a new greed: deep-sea mining. Prospective deep sea mining companies and state sponsors are racing to mine the seabed for minerals including nickel, cobalt, copper, manganese and rare earths.  
Already, many scientists are alerting us to unreasonable exploitation that could lead to a loss of biodiversity and irreversible damage to the functioning of ecosystems over several generations."
President Fritch's full message can be found here, and the English translation here.
Find out more
Basic Overview video 
December 2021
Conversation with Diva Amon 
September 6th 2022
Help us stop Deep Sea Mining
To organize your donation,
or choose either option below
to make a US Tax deductible donation.
Donate by credit card or Paypal
Donate by check
Please make checks out to
Tetiaroa Society, with a note "Mining Moratorium" and mail to:
Tetiaroa Society
c/o Peterson Russell Kelly Livengood PLLC
10900 NE 4th Street, Suite 1850
Bellevue, WA 98004